Best of British - GREAT Britain Campaign
— 24 April 2017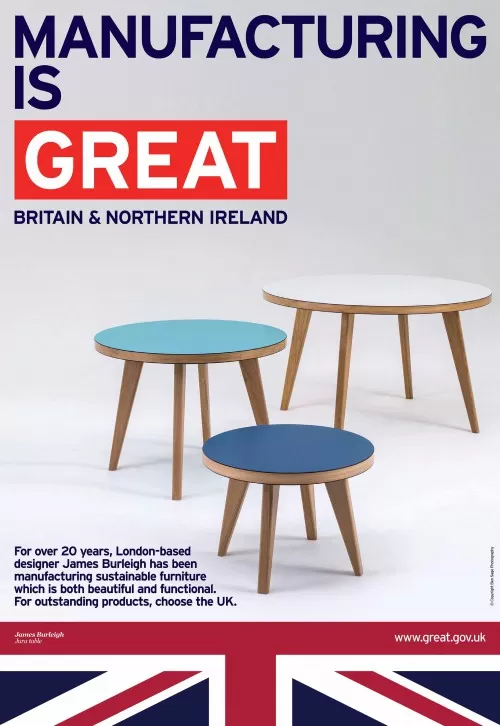 James Burleigh is thrilled to be selected to be part of the 'GREAT Britain' campaign.
The GREAT Britain campaign showcases our country and what it can offer to inspire the world. It has been described as the Government's most ambitious international promotional campaign ever; uniting the efforts of the public and private sectors to generate jobs and growth for Britain. The campaign has already secured confirmed economic returns of 2.7bn for the UK.
The GREAT Britain campaign captures not only the best of all that is familiar about the UK but also focuses on new and surprising trends at the forefront of enterprise and creativity. The aim is to encourage people around the world to think and feel differently about the UK.
James Burleigh Ltd designs and manufactures a distinctive range of tables, benches and stools from their workshop in north-west London. Our products have been specified for prestigious projects in the UK and across the globe and can be found in many settings including banks, universities, schools, law offices and media environments. We pride ourselves on good design, originality and quality of manufacture and are delighted to be selected to help showcase British furniture design.
More information for the GREAT Britain campaign, can be found on their website.